<! -- ---------------------------------- rubrika -->
June 17, 2019, Clayton, Mo., USA - Olin Corporation, a manufacturer of chemical products, announced that Heidi S. Alderman was appointed to serve on board effective August 8, 2019.
June 17, 2019, Edmonton, AB, Canada - Tevosol, an early stage medical device company, announced the appointment of Ron Mills as the company's chief executive officer.
June 17, 2019, Vancouver, Ba, Canada - Chemistree Technology, an investment company, announced that non-executive chairman of the board, Justin Chorbajian has tendered his resignation.
Cadent Gas appoints Steve Fraser as CEO
Monday June 17, 2019
---
Mersana Therapeutics appoints Brian C. DeSchuytner as SVP
Monday June 17, 2019
---
Keurig Dr Pepper appoints Mary Beth DeNooyer as chief human resources officer
Monday June 17, 2019
---
---
Olin Corporation appoints Heidi S. Alderman to board
Monday June 17, 2019 8:15AM ET

Chemistree Technology non-executive chairman Justin Chorbajian to resign
Monday June 17, 2019 7:39AM ET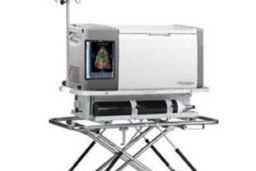 Tevosol appoints Ron Mills as chief executive officer
Monday June 17, 2019 7:57AM ET

---