<! -- ---------------------------------- rubrika -->
April 24, 2019, Overland Park, Ks., USA - Compass Minerals, a producer of minerals and plant nutrition products, announced that Kevin S. Crutchfield will become president and CEO and serve as a member of board of directors effective May 7, 2019.
April 24, 2019, Columbus, Oh., USA - Margaret McCarthy has been elected to the American Electric Power board of directors.
April 24, 2019, Moscow, Russia - Novatek, a gas producer, announced that on the annual general meeting shareholders approved the election of members to the board of directors.
BioMar appoints managing director in Australia
Tuesday April 23, 2019
---
Kraft Heinz appoints Miguel Patricio as CEO
Tuesday April 23, 2019
---
World Education Services appoints Esther Benjamin as CEO
Tuesday April 23, 2019
---
---
Compass Minerals appoints Kevin S. Crutchfield as CEO
Wednesday April 24, 2019 6:45AM ET

American Electric Power elects Margaret McCarthy to board
Wednesday April 24, 2019 6:27AM ET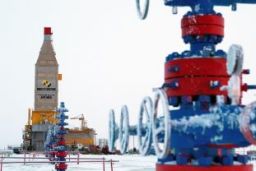 Novatek elects board of directors
Wednesday April 24, 2019 6:09AM ET

---
Tuesday April 23, 2019 5:15AM ET

---
Saturday April 20, 2019 8:04AM ET

---