Shiny flat panel Crystal
Dale Davies
▼ | January 6, 2008

Dell made Crystal Display, a flat panel monitor that you will watch with pleasure. And you will invite others to watch it. It is a beautiful piece of design no matter is it off or on.
Dell made Crystal Display, a flat panel monitor that you will watch with pleasure. And you will invite others to watch it. It is a beautiful piece of design no matter is it off or on.
Michael Dell's company needs no special introduction. One of the biggest IT companies has a broad range of products, from "normal" PCs to "animals" for gamers. While it is true that some of Dell's computers have an interesting design, Crystal Display is the first product that in which design plays such distinguished role.
Let us first look at technical details. Dell Crystal Display is a 22-inch wide screen flat monitor with native resolution of 1680 x 1050 at standard LCD refresh rate of 60 Hz. Crystal's brightness is 270 cd/m2, dynamic contrast ration 2000:1, and viewing angles are 160 degrees horizontal and vertical. High dynamic contrast should bring deep black, vivid colours with great saturation and picture details. Typical response time (grey to grey, of course) is two milliseconds, which translates to "very fast" display, without ghosts and improving pleasures like watching films.
Dell is especially proud when talking about colours: Official data shows 98% color gamut and that is substantially more that typical 72% on a standard LCD display. That should bring more colors and shades, and picture that is clearly visible under different lighting conditions.
Crystal Display has another fine quality that goes hand in hand with its design: a all in one cable. There is just one cable for power, DVI/HDMI, subwoofer and USB. It is a very nice touch because cable forest would be disaster if used on such a nice device. Dell's Crystal cannot be adjusted vertically, swivel adjustment is not possible, too, but tilt is, from 2 to 15 degrees. All that in one package weights 8.6 kg (for our friend that measure things differently that is 18.92 lbs.), you'll need for it 420mm x 665mm x 180mm of space (16 x 26 x 7 inches, give or take few decimals).
If you look at the pictures that follow this article you probably won't see a small dot above the picture area. But it is there and it is a tiny web camera, placed in a manner of 007, small and almost invisible, including its connection to electronics inside Crystal. Web camera has resolution of two megapixel and it can record 10 frames per second if resolution used is 1600 x 1200 or 30 frames per second at 640 x 480. There is also a 2x digital zoom and mono microphone.
Those are the specifications and they are really good. But, the look... The look is fantastic. Dell Crystal Display is a combination of highly polished metal (used for tripod stand), tempered glass (enclosure) and connections incorporated in glass. Connection "cables" are in glass; with somewhat "techy" look, but very modern and non-obtrusive. Dell's designers did a very good job in melting connections, commands and speakers into glass. Capacitive touch buttons and speakers are rounded which makes good contrast to square display and glass. Dell Crystal is proud owner of 2008 Best of Innovations Award it got at CES, and it obviously deserves it.
Starting price for Crystal is 1199 dollars and for I think that's fair price. You'll get a display with very good technical characteristics and, even more important, a device that can be in your room no matter what you have in it. It will stand equal to any piece of office or room furniture with famous designer's signature. When you see Crystal you know what "value for money" means.
■
---
PREVIOUS ARTICLE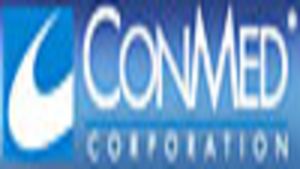 Gerald Woodard from Conmed to SRI Surgical
NEXT ARTICLE
Constant heartbeat