Timisoara, the Little Vienna of Romania
Wilson Jone
▼ | Saturday October 1, 2016 11:39AM ET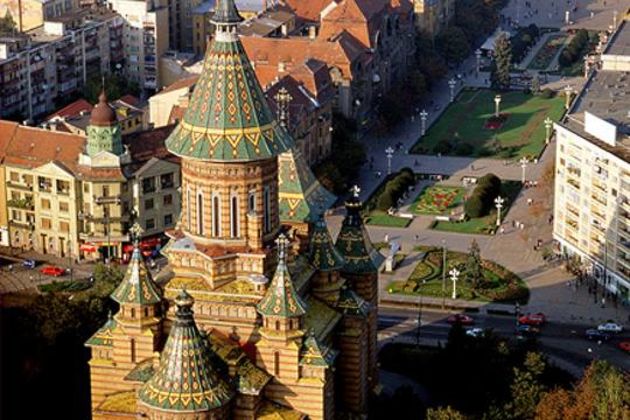 Eastern Europe

A city of roses and parks rivals any city in the Western Europe


Romania, the country full of some of the most beautiful castles in Europe and home of the second largest building in the world, the Palace of Parliament, next only to the Pentagon, hosts Timisoara, the largest city in western Romania often called "Little Vienna".




Please disable your ad blocker for POST to be able to enjoy our free content.
Although it's thousands of miles away, Timisoara is connected with the US with one more interesting fact. It is the first city in Europe - the second in the world after the Big Apple! - to use electricity on its streets in 1889. The charm of the city on the northern bank of the Bega River is in interwoven culture, architecture, history and modern development. Throughout the centuries, from a crossroads fortress, this city rose to become home to musical performances, art galleries, museums and a vibrant nightlife.
Dating back to 1212, Timisoara was built on a swamp - maybe city's genes somehow came to life in Johnny Weissmuller, the first and for many the only Tarzan who was born here. As some other European cities, its public transport came to life with horse-drawn trams in 1869, no doubt under the influence of German and Austrian visionaries of the time. And its engineers were excellent indeed: Metropolitan Cathedral, a structure that dominates Victory Square, has 5000 oaks that support it on a shaky ground beneath.
Secessionism is the word if you want to describe the city: first there were flowers flowing everywhere, and then, in the 20th century, clean and clear lines became dominant. It was a connection between an old phase and modernist architecture, and exactly that combination gave the city its soul. But, of course, elegant baroque buildings are "a must" in this part of the world, and it's visible best if you take a walk from Loga Boulevard to Opera Square, and the main city square Piata Victoriei.
Freedom Square is a huge open space, offering great view of Secessionist architecture. A bastion with seven stars and gate towers were constructed in 18th century, and more or less at that time the Habsburg governor drained the marshes surrounding the town. From there, Lucian Blaga street will take you to Huniade Castle built by one rules, finished by another, and redesigned by the third. A usual situation for European countries where conquerors were coming and going every few years.
The city of 304,000 inhabitants on 52 sq. miles (130.5 sq. kilometers) has strong Jewish history. Present in the Banat region from the 2nd century, they leaved their strong influence in the Austro-Hungarian Empire, witness of which is the Great Synagogue built in 1865. South and east of the Bega Canal there are residential districts Josefin, Elisabetin, built in Jugendstil in the late 19th century. But, all those cultures that came and went left their imprints on something very tourist-important: food.
"The best vegetable is pork", is a saying that possibly best describes Romanian culinary philosophy. In support to that, on the Romanian table prevails sausages, meatloaf dishes, pork and chicken schnitzels, and popular hot street foods include grilled rolls of minced pork or beef with bread and mustard served on cardboard. Regarding drinks, only Romanians offer several choices for lemonade flavours so be prepared to make decisions.
Following the tradition of European countries in the region, there is obligatory open-air market in Timisoara. Just two blocks from Freedom Square, it's the spot for fresh bread, produce, and meat; a perfect stop if you're going to prepare something to yourself to take to a nearby park. Numerous restaurants, bars but also clubs you will find in the Unirii Square. Take a slow walk after lunch and go and see the city life from above. Some of the monuments in the heart of the city offers great panoramic views!
If you're into shopping, you are right where you should be. From the Shopping City with everything and then some, to Iulius Mall for a bit more upscale experience, to Ceva Dulce with the best chocolate in town. After all excitements, if you want to chill out in the nature, the best place to do so is along the canal of the Bega River. There are tourist boats or you can hire hydro-bicyvles or little pedal boats - they will make your day complete.
■
---
What to read next