Planning the weekend around the globe (9)
Tweet

Nalynn Dolan Caine
▼ | August 8, 2007

Every day
Europe, Netherlands
You overtake in Amsterdam and you already seen all the notability? Spoil yourself and visit Amsterdam's canal district, one of the city's most delightful shopping areas.
Every day
Europe, Netherlands
You overtake in Amsterdam and you already seen all the notability? Spoil yourself and visit Amsterdam's canal district, one of the city's most delightful shopping areas.
It is just two minutes walk from the Royal Palace in the Dam Square. Spend a day walking at the Nine Streets from one to the next designer boutique, art gallery, jewellery, gift shop, fashion shop, cafe, and restaurant to refresh you along the way. We'll give you some names: Damsteeg Restaurant - Dutch, French & International; Lettergrafica - Amsterdam DTP & Apple Mac Specialists; Portonovo - Italian Designer Men's & Womenswear Boutique; Van Ravenstein - Designer Boutique; MK Jewelry - exclusive jewelry store...
Every day
Europe, Russia
Because of business you are landed in Moscow. I hope that you are in a good "shape". Russians are supposedly negotiatiators on a long terms, and if I can say, like all Slavs, also a very good hosts. After you deal a business and celebrate the deal with your host, you will need a cure. In Russia, sweating and health is almost the same thing. There are scores of spas throughout the various districts of Moscow but the Sandunoff Bath House (Sandunovskiye) is one of Moscow's most famous and typical, with its private sections. Sandunoff Bath House lies northeast of the Kremlin in Beliy Gorod, with the nearest Metro station Kuznetsky Most (Line 7 - purple), if you will be in the mood for walk.
August 24 - 26, 2007
Americas, Houston, US
Houston, we have a problem. I can't help it, sorry. During August 24-26 in Johnson Space Center there will be no panic, no panic at all, just fun. Visitors of Ballunar Liftoff Festival will enjoy a dramatic after-dark balloon glow when the balloon pilots simultaneously illuminate the tethered fleet. Saturday is reserved for special shaped balloons during the "UFO Invasion". Sky diving, balloon flights, hang gliding, model rocket demonstrations, games, food... The festival is the largest hot air balloon rally in Texas, annually attracting more than 100.000 people. For Ballunar Liftoff Festival only the sky's the limit.
Every day
Asia, Vietnam
It's hard to tell, but it's true. People rarely visit the museums and other attractions if they are in short visit of some country. They probably think that visiting some galleries steals a time. Shopping is supposedly useful and fun. Well, shopping is just a different way of knowing a country and customs, said a wise man. So, more shopping... In Ho Chi Minh City close to the City Hall on Le Thanh Ton, District 1, you can find a Song. Song sells stylish resort wear, sarongs and soft home furnishings made using natural products such as hemp, bamboo and soy, using vegetable dyes such as tea, flower and root extracts. "Song" is a Vietnamese word for "life". So, visit and experience Song.
August 25, 2007
Europe, Germany
If you are planning to be near Hanover around August 25, this is a day when Hanover is the host of pyrotechnical craziness. A number of different nations present feasts of pyrotechnical craziness on Saturdays during summer in Hannover's baroque Grosser Garten. For 2007, contestants include specialists from Russia, Italy, South Africa (August 25), Great Britain (September 8) and Portugal (September 22). The combination of fireworks, classical music and the stunning surroundings make the city an exciting place to be. Unfortunately, you missed Russians and Italians, but you still have a chance to catch Africans.
Every day
Europe, Belgium
Sweets for the end. It's a well-known fact that Belgian chocolates are famous around the world. Museum in Bruges, the one that you will visit, tells the full story behind the history, the cultivation and the preparation of the irresistible confection. Housed in a wine tavern dating back to 1480, the museum has all you need to know about chocolate. We will give you just one fact so that you have a picture: Belgian law dictates that any merchandise bearing the name chocolate contains at least 35 per cent pure cocoa. In 1924, a refinement in the law stated that dark chocolate must contain 45 per cent cocoa and 50 per cent sugar. The story of chocolate is told through the galleries laid out logically and attractively over the three floors.
■
---
PREVIOUS ARTICLE
Planning the weekend around the globe (8)
NEXT ARTICLE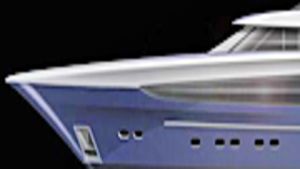 One good turn deserves another