Have yacht, don't have space for water toys? ROAM Boats to the rescue
Reading time 2 min
Edward Green
▼ | January 13, 2022

ROAM Boats has revealed designs for a series of twin-hulled support vessels named ROAM Shadow.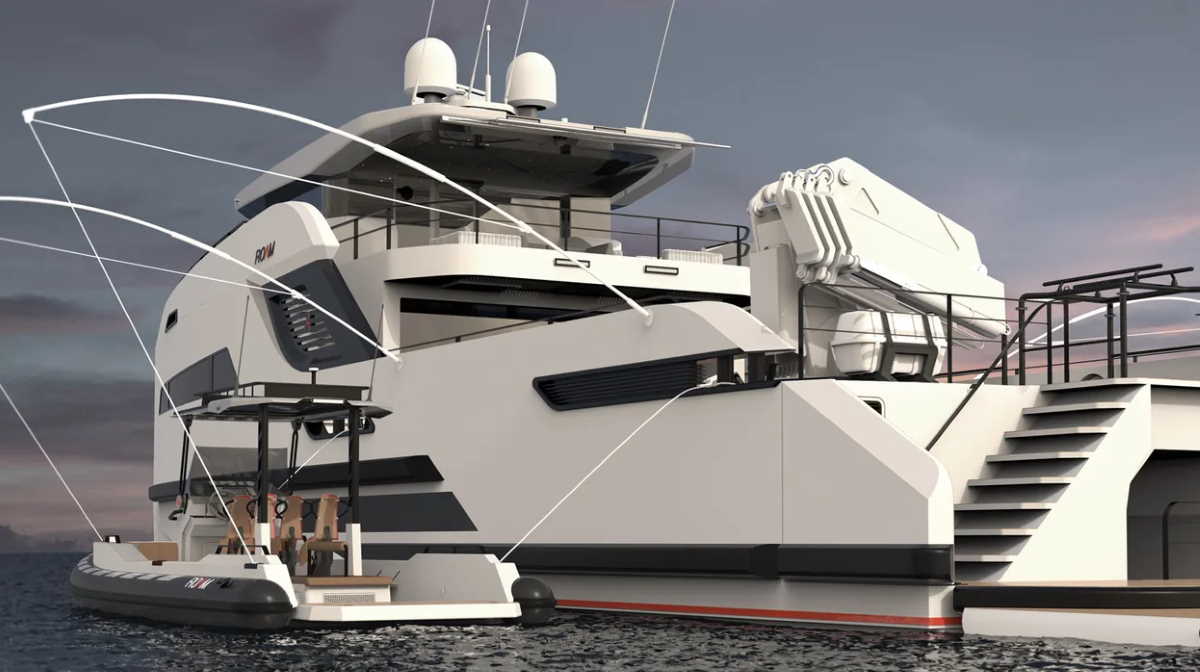 Available in a 24 metre and 27 metre package, the ROAM Shadow has been designed as the "ultimate toy carrier" dedicated to carrying toys, tenders and other vehicles that cannot be accommodated by the mothership. These are offered in a 24m and a 27.5m package and are built to order giving owners flexibility in creating the perfect package for their needs. The 24m is for a maximum of 6 crew. The 27.5m has additional crew, security and pilot/guide berths.
The vessel is a shallow draft, robust and sturdy platform designed to go anywhere. It is highly manoeuvrable and can come with Volvo IPS drives or jets. The platform utilises hull design and styling from a well-reputed team of Naval Architects and Designers and is a fully engineered vessel ready to build. This is without doubt the most usable, affordable and stylish support yacht on the market offering an incredibly low cost of ownership for its vessel type.
The ROAM Shadow is an out and out support yacht, prioritising tender, toy, vehicle and submersible storage. The vessel has a vast open deck with crane plus a fully enclosed indoor hangar storage which opens up the options to owners to carry items which the main yacht could not possibly carry. Hydraulic platform raises and lowers to the swim platform. This can lift up to 1000kg and means that jetskis, inflatables and other toys can be launched from the vessel without the need for a crane
ROAM Boats has also teamed up with submarine specialist U-Boat Worx to bring the vessel to market, offering the ROAM Shadow for sale with a two-seat NEMO submarine in tow. The 2,500kg submarine has been designed with the superyacht market in mind with its compact footprint - requiring less storage space than a pair of jet skis - and single lifting point. The series is built from aluminium and the propulsion package on the 24 metre model is comprised of twin Volvo Penta D13-IPS 1350hp engines for a top speed of 22 knots.
■