<! -- ---------------------------------- rubrika -->
Christian Fernsby |
Companies would do well to tailor training and recruitment measures to encourage managers who have empathy, integrity and are trustworthy - because they can improve productivity, according to new research from the University of Exeter Business School.
TRENDING NOW
Bosses who put their followers first can boost their business
Leadership
Female CFOs may be better than males at preventing financial fraud
Leadership
<! -- rubrika kraj od gornjeg bloks -->
---
Christian Fernsby |
---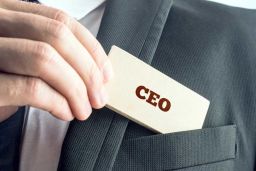 New CEO: Better without prior experience?
Christian Fernsby |
Emotionally attuned managers are better at judging workgroup effectiveness
Christian Fernsby |
<! -- sad ide Latest from all sections -->
<! -- ---------------------------------- rubrika -->