Brazil's newly-created protected areas are twice the size of France
Reading time 1 min

Staff Writer | May 23, 2018

Brazil continued its efforts to protect the environment in 2018.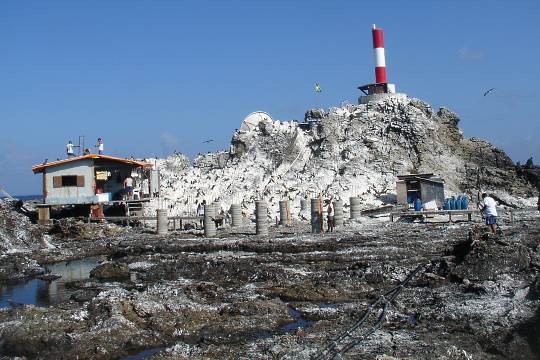 Ecology
More than 938,000 km² of territory
The size of all 'conservation units' (as the country calls its multiple categories of protected areas) created in the year is equivalent to twice the territory of France. In total, Brazil now has 333 protected areas throughout the country.
Three Extractive Reserve PAs were created by decree in April: Arapiranga Tromaí, Baía do Tubarão and Itapetiningano, all in Maranhão. They create 400,000 hectares of preserved area that will benefit 13,000 families who live in these artisanal fishing sites.
In addition to the reserves, a National Park and an Environmental Protection Area have also entered the list of protected areas, both in the Caatinga biome.
In March, Brazil had already created four coastal marine protected areas, the largest in history.
The archipelagos São Pedro e São Paulo (Pernambuco) and Trindade e Martim Vaz (Espírito Santo) total more than 925,000 km2 in area, now protected by the country.
Part of the islands was listed as a 'Sustainable Use' protected area (i.e. restricted and controlled exploration allowed), while the rest was declared an 'Integral Protection' PA (total conservation). The decrees increased Brazil's the rate of protection of its marine areas from 1.5% to 25% of the territory.
Also noteworthy was the decree that tripled the area of the Chapada dos Veadeiros National Park (Goiás) and expanded two other protected areas: the Taim Ecological Station in Rio Grande do Sul and the União Biological Reserve in Rio de Janeiro.
■