<! -- ---------------------------------- rubrika -->
Christian Fernsby |
NASA's Curiosity rover found another surge of the potentially life-indicating gas methane on Mars, and this one is the biggest yet.
TRENDING NOW
Curiosity rover found biggest yet surge of methane on Mars
Meantime
Scientists map huge undersea fresh-water aquifer off U.S. Northeast
Meantime
<! -- rubrika kraj od gornjeg bloks -->
---
Radically different telescope design offers deeper look into space
Christian Fernsby |
Two new Earth-like planets discovered near Teegarden's Star
Christian Fernsby |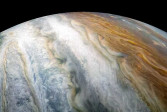 As planets form in the swirling gas and dust around young stars, there seems to be a sweet spot where most of the large, Jupiter-like gas giants congregate, centered around the orbit where Jupiter sits in our own solar system.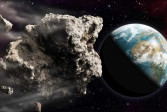 The European Space Agency (ESA) has issued a warning this Friday about the threat to Earth caused by the passage of a 40-metre asteroid to more than six million kilometres from the planet on Sept. 9.
---
Ancient 'Loch Ness monster' from Antarctica breaks record for body size
Christian Fernsby |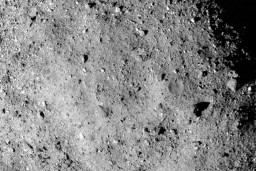 NASA's spacecraft comes closer to planetary body and breaks record
Christian Fernsby |
India to launch first solar mission in 2020
Christian Fernsby |
Table salt compound spotted on Jupiter's moon Europa
Christian Fernsby |
<! -- sad ide Latest from all sections -->
<! -- ---------------------------------- rubrika -->