Only Omega walked on the Moon
Tweet

Martha Taylor-Brown
▼ | May 6, 2008

The history of Omega brand began in 1848 with its founder Louis Brandt who was only 23 years old when he established the company then known as "Louis Brandt & Fils".
The history of Omega brand began in 1848 with its founder Louis Brandt who was only 23 years old when he established the company then known as "Louis Brandt & Fils".
After Louis Brandt died, his two sons inherited the company. The name Omega appeared in 1849, 15 years after Louis Brandt's death. Omega brand with its Speedmaster belongs to unique divine cult of watch brands. Jaeger- LeCoultre's Reverso was constructed for polo, Panerai Radiomir was the first watch that radiates in the dark and a military secret for a long time, Vacheron Constantin are probably the oldest watch manufacturer, DeVille had Coaxial system first... All that brands are unique because of something but only Omega walked on the Moon.
Neil Armstrong took Omega Speedmaster with him on the journey to the Moon but he left it inside the space vehicle for security reasons. But, Omega Speedmaster however walked on the Moon thanks to Edwin Buzz Aldrin, one of the astronauts who walked for a few minutes on the Moon with Neil Armstrong. Edwin buttoned it around right sleeve of his space suit and Omega's Speedmaster Professional or later called Moon watch was the first and the last watch that was been wear on the satellite ever.
From time to time the company produce Moonwatch for a special occasion. Although that new series don't have Moon's dust on it, Moonwatch is the real and unique jewel and pride of Omega company. But, this is not Omega's only space experience. In April 1970, the Omega Speedmaster rescued the Apollo 13 mission from a potential disaster. Everything finished good as we all know, and Omega affirmed its quality and precision.
But, let us land back on Earth. The name Omega was born in 1894 when company started to produce the most collectible vintage Omega watches which are famous even today. That is the period of Omega Constellation watches, the Omega Speedmaster chronograph, the Omega Seamaster waterproof sports watch and Seamaster Diver. During the Second World War pilots and military wears its watches.
As the last letter of the Greek alphabet Omega symbolise perfection and accomplishment so it's no wonder that Omega was the official timekeeper on 21 Olympic Games. It brought many innovation to Olympic sports, to note just one when Omega introduced electronic timekeeping on Helsinki games in 1952. That same year the company was awarded with Olympic Cross of Merit for its outstanding contribution to sport. In its history the company set 72 records and in 1974 the Omega Marine Chronometer was named the world's most accurate wristwatch.
Seven of ten people in the world today are familiar with Omega watch brand. Omega is the synonym of the highest precision in watch making and one of the first companies that recognized the importance of design. Because of Omega's elegancy, sophistication and beauty, the best Omega ambassadors among other are names like Michael Schumacher, Russel Coutts, Nicole Kidman, Cindy Crawford, and Ian Thorpe.
From Constellation family comes Double Eagle Co-Axial Chronograph, a stunning piece of Omega watches associated with golf. Double Eagle Co-Axial Chronograph brings mechanical fineness, fashion and glamour on the grass. The distinctive design is enhanced with 22 baguette cut diamonds. The claw had 34 baguette cut diamond like women's model and the crown is enhanced with a briolette diamond of 0,20 carat.
Both models are powered with exclusive Calibre 3313 and fitted with a brown rubber strap fully integrated into the case and fixed with 18 carat red gold screw. Double Eagle Co-Axial Chronograph combines the latest technology in service of sport and style at the same time.
The current Omega collections are Constellation, Seamaster, Speedmaster, De Ville and Specialities as Olympic Collection Beijing 2008, Olympic Collection Timeless, Olympic Pocket Watch 1932, Jewellery, Museum and famous Tourbillon. No matter if your choice is 18 karat red gold and diamond Double Eagle Co-Axial Chronograph powered by exclusive Calibre 3313 or maybe Speedmaster Broad Arrow from stainless steel with leather strap, keep in mind that you walk with those who landed on the Moon.
■
---
PREVIOUS ARTICLE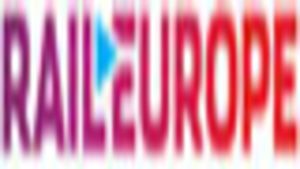 Rail Europe Appoints Two New Chief Officers
NEXT ARTICLE
Places to go (11)