SunTrust Bank reaches $320m settlement with DoJ
Tweet

Staff writer
▼ | July 4, 2014

SunTrust Mortgage, Inc., the home-lending arm of SunTrust Banks, Inc., agreed to a $320 million settlement with the U.S. Department of Justice (DoJ).
SunTrust Mortgage, Inc., the home-lending arm of SunTrust Banks, Inc., agreed to a $320 million settlement with the U.S. Department of Justice (DoJ).
The settlement will resolve a criminal probe into SunTrust's administration of the Home Affordable Modification Program or HAMP.
SunTrust is charged of misleading several mortgage servicing customers who sought mortgage relief through HAMP in 2009 and 2010. It made material misrepresentations and omissions to borrowers in HAMP solicitations, and failed to process HAMP applications in a timely fashion. It was unwilling to put resources into HAMP despite holding billions in Troubled Asset Relief Program or TARP funds.
"HAMP was designed to be a beacon of hope and opportunity for homeowners in dire straits, but TARP recipient SunTrust, rather than assist homeowners in need, financially ruined many through an utter dereliction of its HAMP program," said Christy Romero, Special Inspector General for TARP (SIGTARP).
The investigation of the case was conducted by the U.S. Attorney's Office for the Western District of Virginia, the Office of the Special Inspector General for the TARP, and the Office of the Inspector General for the Federal Housing Finance Agency (FHFA) and the U.S. Postal Inspection Service.
The investigators found that SunTrust put piles of unopened homeowners' HAMP applications in a room, with the floor actually buckling under the sheer weight of unopened document packages. The documents and paperwork were lost, and homeowners were improperly foreclosed upon.
The mismanagement of the HAMP program by SunTrust led to homeowners who applied for a HAMP modification with it suffering serious financial harms. SunTrust has conceded that their HAMP program had numerous deficiencies and has harmed a significant amount of homeowners.
"Instead of helping distressed homeowners, SunTrust's mismanagement drove up foreclosures, decimated individual credit and increased costs for hardworking men and women across our nation. This resolution will provide much-needed restitution for victims. It will make available substantial funds to help other homeowners avoid foreclosure," said Attorney General Eric Holder.
As part of the settlement, SunTrust will pay up to $284 million in restitution directly to the victims of SunTrust's conduct. It will also establish a $20 million grant fund which will be distributed to agencies working with distressed homeowners and provide $16 million in asset forfeiture funds that will be used by law enforcement for future mortgage fraud investigations.
Additionally, SunTrust has also agreed to implement specific changes in its operations designed to prevent similar problems in the future. It will increase loss mitigation staff, monitor their mortgage modification process, and provide semi-annual reports regarding compliance with the agreement.
"This settlement demonstrates the commitment of the Department of Justice and the Special Inspector General for the Troubled Asset Relief Program to hold financial institutions accountable and provide restitution to those harmed by their conduct," U.S. Attorney Timothy Heaphy said.
This comes close on the heels of SunTrust's near $1 billion settlement reached with the DoJ to resolve mortgage issues. It agreed to pay $968 million, $468 million in fines and $500 million in consumer relief, to resolve certain legacy mortgage matters with the U.S. Department of Housing and Urban Development and the U.S. DoJ.
The settlement was related to claims on SunTrust's origination of FHA-insured mortgages and SunTrust's portion of the National Mortgage Servicing Settlement.
■
---
PREVIOUS ARTICLE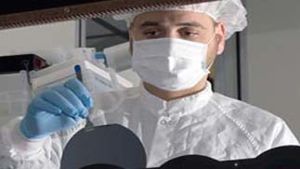 Opsens Q3 consolidated revenues $1,703,000
NEXT ARTICLE
Study links Oklahoma earthquake with fracking