Interior
Switch your color scheme for a more colorful one
Saturday December 8, 2018 2:17PM ET

It is time to revamp your home and bring in a touch of fall. The best way to do just that is to switch your color scheme for a more colorful one.
More from

Design
Friday December 7, 2018 8:14AM ET

Amplifier
From deep bass sound to clear high tone
Luxman M-900u has been created to bring out the best sound expression from the speaker system.
Friday December 7, 2018 7:08AM ET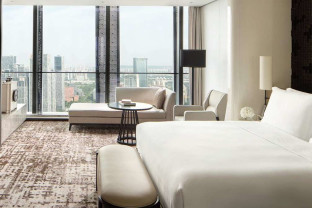 Asia
Strategically located close to commercial offices
Radisson Hotel Group has expanded its collection of Radisson hotels in China, with the opening of Radisson Ningbo Beilun in the thriving port city of Ningbo, Zhejiang province.
Friday December 7, 2018 3:16PM ET

World
Von Kármán crater is of interest to scientists
China has launched the first mission to land a robotic craft on the far side of the Moon.
Thursday December 6, 2018 9:14AM ET

Cars
It joins Chevrolet's midsize truck lineup
If you are searching for a great new car, you should take the Colorado ZR2 Bison into consideration. It joins Chevrolet's midsize truck lineup as an all-new performance variant.
Friday December 7, 2018 7:05AM ET

Medicine
Breast cancer MRI
A set of emerging diagnostic tools may help identify breast cancer patients who are most likely to benefit from therapies that target important enzymes fueling a range of subtypes, including BCRA-mutated and triple negative cancers.