Africa
Abdellah Chakiri's workshop for young participants
Wednesday January 23, 2019 | 40 minutes ago
Interpretation of Spanish texts, body language, oral expression and staging in a Spanish theater workshop for young people aged 7 to 14 with director and actor Abdellah Chakiri is an exciting experience for your children if you happen to find yourself in Casablanca, Morocco.
More from

Travel
Friday January 18, 2019 7:57AM ET

Computer
The four-sided frameless NanoEdge display is a true masterpiece
Powered by the latest Intel Core processors, Asus ZenBook S13 is also the world's slimmest laptop with discrete NVIDIA MX150 graphics.
Saturday January 19, 2019 3:06PM ET

Living room
Earth tones are signature bohemian hues
The bohemian style is one among top favorites, no matter what time we live in. Because of how it appears and feels, it is always welcome in our home.
Wednesday January 23, 2019 4:40AM ET

LatAm
Degraded land in Latin America
The Land Degradation Neutrality Fund, which counts the European Investment Bank as one of its investors, just finalised its first transaction since its take off at the end of 2018.
Thursday January 17, 2019 9:00AM ET

Cars
The 2020 Supra goes on sale in summer of 2019
The fifth-generation GR Supra makes its world debut at the North American International Auto Show in Detroit.
Wednesday January 23, 2019 4:45AM ET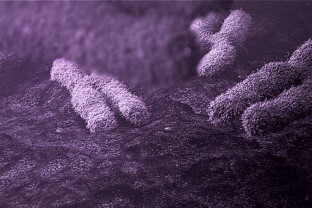 Medicine
Researchers highlighted opportunities for existing medicines to be evaluated
In the largest genetic study of osteoarthritis to date, scientists have uncovered 52 new genetic changes linked to the disease, which doubles the number of genetic regions associated with the disabling condition.