Jet
Customers can choose between two models: the BBJ 777-8 and BBJ 777-9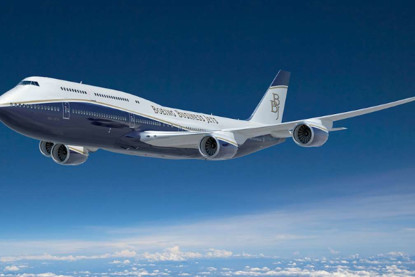 Thursday December 13, 2018 7:58AM ET

Boeing Business Jets launched the BBJ 777X, a new model that can fly more than half way around the world without stopping.
More from

Sea, Land, Air
Friday December 7, 2018 8:14AM ET

Amplifier
From deep bass sound to clear high tone
Luxman M-900u has been created to bring out the best sound expression from the speaker system.
Saturday December 8, 2018 2:17PM ET

Interior
Switch your color scheme for a more colorful one
It is time to revamp your home and bring in a touch of fall. The best way to do just that is to switch your color scheme for a more colorful one.
Thursday December 13, 2018 6:06AM ET

The Palm Beaches
Refreshments will be available every night
This holiday season, travelers looking to ditch the cold for a sunny, culture-filled getaway are headed to Florida's Cultural Capital to experience an incredible selection of cultural programming for all ages and interests.
Thursday December 13, 2018 7:22AM ET

World
Asteroid Bennu
From August through early December, the OSIRIS-REx spacecraft aimed three of its science instruments toward Bennu and began making the mission's first observations of the asteroid.
Thursday December 13, 2018 6:55AM ET

World
Mortality risk was diminished in adults with a well-hearing partner
A new study links hearing loss with an increased risk for mortality before the age of 75 due to cardiovascular disease.