America
Free entertainment and live music at over 20 performance venues
Wednesday November 21, 2018 5:43AM ET

New York's largest holiday festival, Winter's Eve at Lincoln Square, features free entertainment, family fun, outdoor food tastings and more, and begins with the Upper West Side's tree lighting ceremony at Dante Park.
More from

Travel
Wednesday November 21, 2018 4:20AM ET

LatAm
More than 70,000 turtles are born every year
With a crescent pressure from tourism, habitat reduction and growing commercial interest, the population of South American River Turtles, also known as Arrau turtles, could be in danger of extinction.
Thursday November 15, 2018 8:33AM ET

Cars
It emits no CO2 emissions whatsoever
Mercedes-Benz is setting a further milestone on the road to emission-free driving with the handover of the first GLC F-CELL vehicles to selected customers in the German market.
Saturday November 17, 2018 2:36PM ET

Interior
From shapes to colors, these radiators will make your day
Exciting designer radiators can add glamor and enhance the look of your home. Today you can find radiators that combine efficiency and functionality with a refreshing style.
Friday November 9, 2018 9:10AM ET

World
20 and 16 megapixels
Royole have announced the Royole FlexPai that's set to be the first commercially available foldable smartphone.
Wednesday November 21, 2018 4:19AM ET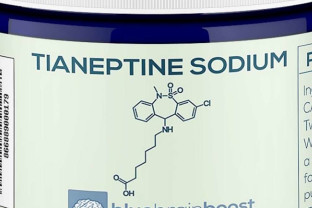 America
Tianeptine
The U.S. Food and Drug Administration posted warning letters issued to two companies for the illegal marketing of products labeled as dietary supplements that contain tianeptine, a chemical compound that companies are illegally claiming treats opioid use disorder (OUD), pain and anxiety, and other unlawful and unproven claims.